Visit Our Trade Stand, Kington Show 2016
This year, Chris's Cycles will have a trade stand, Kington Show, Herefordshire.  We will have on display a range of bicycles, accessories and parts for you to buy on the day.  Or you may place orders / deposits for collection from our shop.  Obviously we will be limited on the amount of bikes we can display at the show.  At our local shop in Evenjobb we probably have the largest selection of quality used, fully serviced bikes in the area.  (Prices ranging from £35 up to £1000 in all sizes, from first balance bikes up to adult sizes).  In addition we have used electric bikes and tricycles.  Also in stock are new Claud Butler bikes and new electric bikes
from VOLTTM and Gepida.  The Gepida bikes feature the superb quality,

efficient Bosch mid-drive motor system, with a range of up to 90 miles* on a full charge!
Book A Test Ride On An Electric Bike
We are happy to arrange test rides but unfortunately will not be able to do those on the day of the show.  Consequently you may book a suitable date to come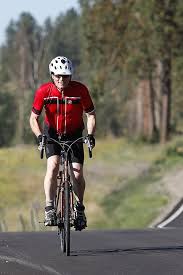 and see us and try out an electric bike.  We just love seeing the smiles and looks of amazement on peoples' faces when they try one for the first time.  You will very quickly come to appreciate why they are gaining such popularity.  Don't listen to people who say it is 'cheating' to have a motor on a bicycle.  This is a superb way for people who may have limited or restricted fitness levels, or physical limitations that prevent them from riding a normal pedal cycle, to still get out and about and cover respectable distances in the fresh air.  You still have to input some effort so therefore you will get the exercise, but without the strain.
Local Family Run Bike Shop At Evenjobb
Come along and see us at the show to discuss your requirements. We are a friendly, local family business who have a strong focus on excellent customer service as well as providing quality bicycles at the right price, plus an excellent back up service.
*The actual range will depend on several factors: rider fitness, level of motor assistance selected, terrain, weather conditions etc.