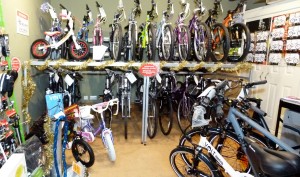 Where all small local businesses throughout the UK are spotlighted in an effort to boost and promote the service that they offer compared to the faceless national or international chain stores.  Chris's Cycles, your local bike shop, are proud to support this event.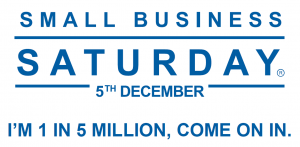 Running a small business is about more than just providing a local service with advice, backup and personal service.  It is a commitment by the business owner to serve their local community and by doing so enhance and improve it.  This type of business is a way of life for the owners.  It will usually be something that they have a passion for and a lifelong interest in.  Their knowledge and experience can be shared by customers in a way that is much more personal than the supermarkets and chain stores can offer.
You may think that you will get a better deal going to bigger shops rather than your local bike shop.  This is not always the case.  The bigger retail outlets have huge overheads, whereas small local businesses (especially those run from their own premises) can often keep these costs down and pass the savings on to their customers.  Add this to the fact that they are on your doorstep.  So you have no reason to battle the human swarms in big shops to get what you want.  We have plenty of free parking.
Put it this way – do you want your money to go to some faceless organisation so their directors can buy another holiday home?  Or would you rather it went to someone who contributes to, and supports, your community?  The saying goes that 'we are a nation of shopkeepers'.  This is true, but it is sometimes only these events like 'Small Business Saturday' that bring these local suppliers to the public attention.  Also bear in mind the other saying when you are deciding whether to shop local or not:
'Use it or lose it!'
Visit your local bike shop now!  Check out our low prices!